With the ever-changing landscape of the retirement plan industry, having clear insight is critical to profitability and growth of an advisors business.
RPAG's Advisor IQ helps advisors identify gaps, reveal opportunities, and make better business decisions. Advisor IQ™ is a suite of revolutionary data aggregation and business intelligence dashboards for advisors and their firms. The dynamic dashboards give advisors holistic data visualizations, allowing them to drill-down into their client, plan, asset, and investment data, helping to produce actionable insights.
Business Intelligence Unique Differentiators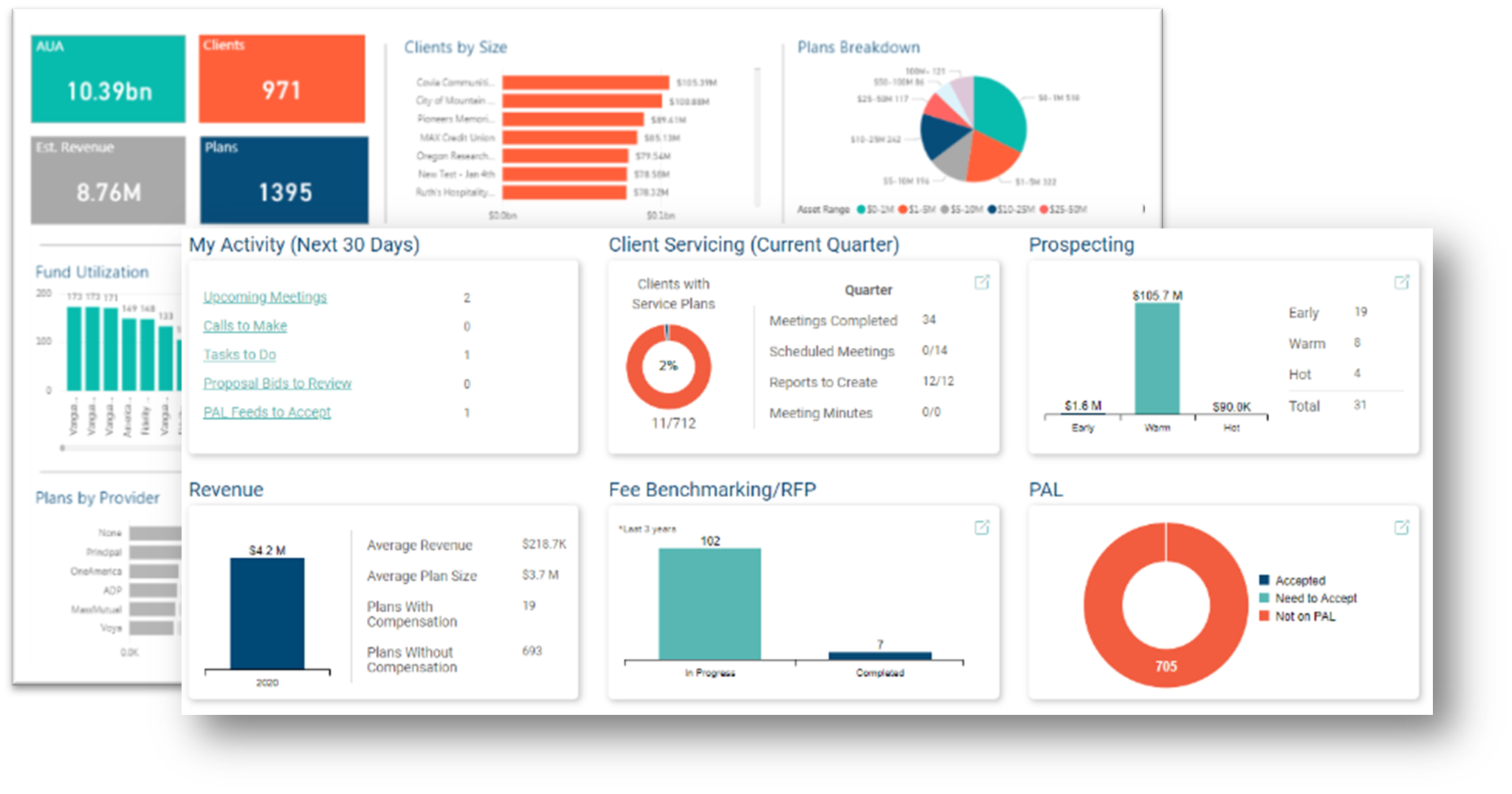 The Advisor IQ™ dashboards aggregate retirement plan and asset data for every client in your book of business, giving you compliance and data oversight.
Additionally, the dashboards give advisors a powerful workflow management and practice management platform that helps increase sales and firm-wide profitability.
The dynamic dashboards include:
Assets Under Management
Clients & Plans
Upcoming Meetings & Tasks
Firm Revenue
Prospect Pipeline
Fund Utilization
Play Types
Provider Usage
Plan Level Services
Client Deliverables
Data Feeds
And more!
Advisor IQ works in conjunction with RPAG's data integration service, Plan Asset Link (PAL), to gather plan-level data from over 100 service providers, as well as RPAG's entire suite of investment, fee benchmarking, target date suitability, stable value comparison, plan design, provider analysis and client management systems.
Sign up for our Newsletter